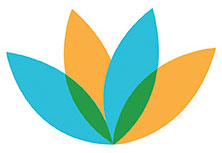 Lagoon
Boat Tour
This is certainly not camping…
its paradise redefined
Dolphin watching in Kalpitiya, Sri Lanka
Kalpitiya lagoon tour is one of the best river safari Sri Lanka has to offer. Your boat ride will take you across the pristine waters of the Lagoon in Kalpitiya towards the sand dunes and Salt Pans in a distance.

‍The little fishing villages and local community living on the border of the Lagoon and the stretch between the lagoon and the mighty ocean will let you see the hard work the locals put in to earn their livelihood from the locally available natural resources. From small fishermen to the large scale fishermen share the same space in the lagoon. Shrimp farms which are a booming business in the Lagoon area of Kalpitiya can be observed in a distance.
For the Nature lovers young and old the time spent on the boat will give you a delightful surprise of the Marine life in the Lagoon. One can have a closer look at the diversity of Flora, Fauna, and birds endemic and common creatures to the area that make the Lagoon their habitat.